FM Partner debates Mutual Legal Assistance in Portugal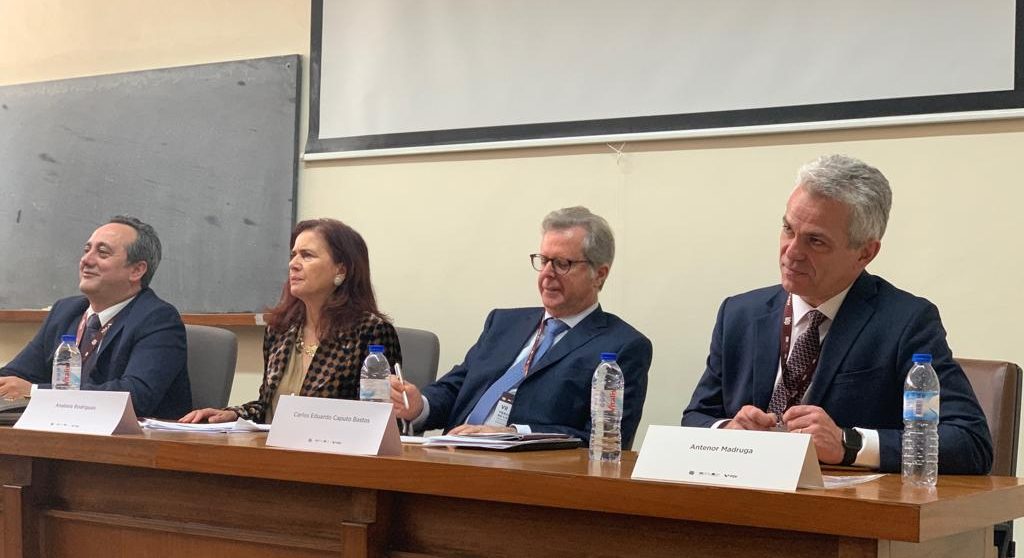 Antenor Madruga participated as lecturer in a side event of the "VII Legal Lisbon Forum", in April, promoted by the Public Law Institute from Brasilia (IDP). He spoke on the current challenges for the effectiveness of legal mutual assistance, with focus on the Criminal area, where the globalization of crime, specially money laundering, has brought new demands por the State and also for lawyers. He spoke on the perspective of an attorney with large experience in complex multijurisdictional cases handled by FeldensMadruga law firm.
On the same panel, presided and moderated by lawyer and former minister of Brazil´s Superior Electoral Court (TSE), Carlos Eduardo Caputo, also contributed as speakers Anabela Rodrigues, professor at Coimbra University and former minister of homeland security, as well as Manuel Valente, professor at Autonomous Lisbon University and co-founder of the International Institute for Legal Mutual Assistance (ICJI).
Back